22 février 2018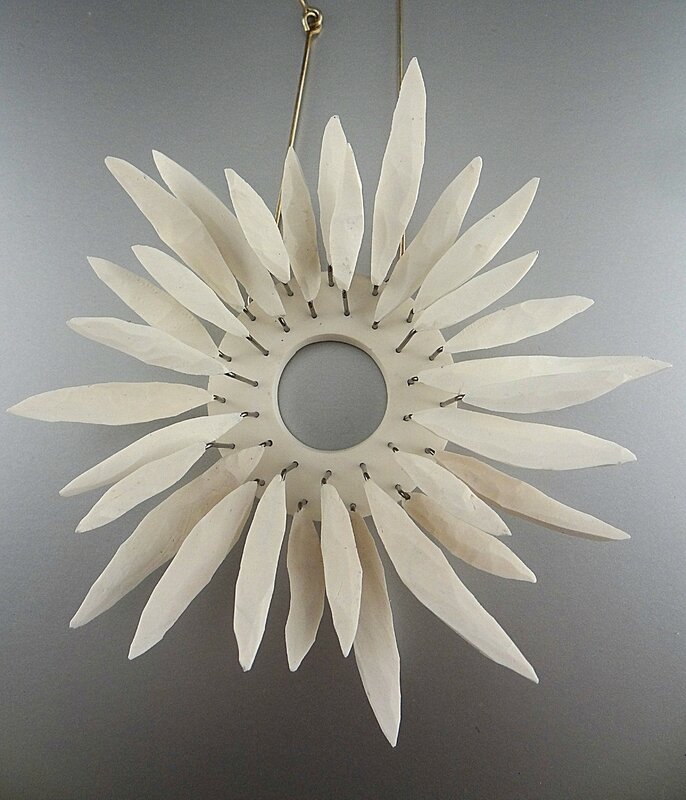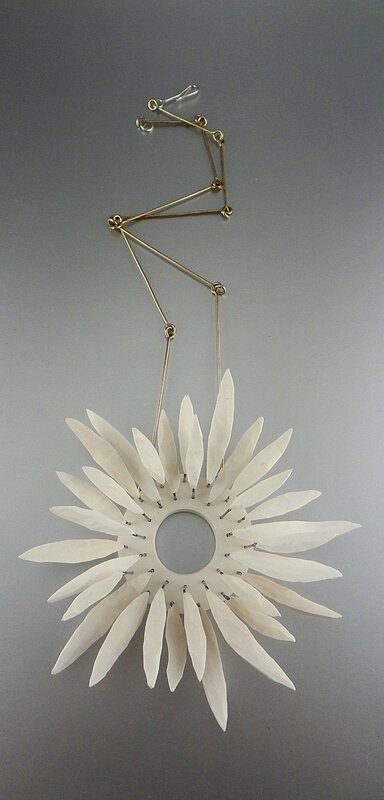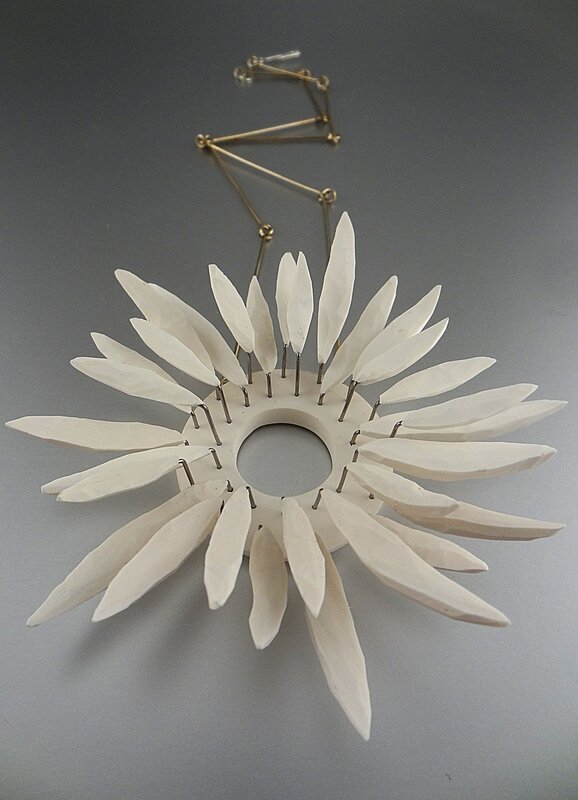 Polymer clay, sterling silver, stainless steel
i'll be teaching this technic on may 25-26 in Madrid, workshop organized by Dori Dunia​
11 février 2018
fleurs poudrées (broche) - Powdered flowers (Brooch)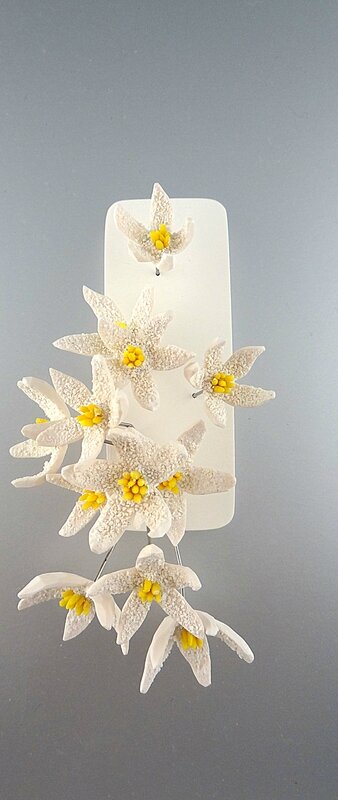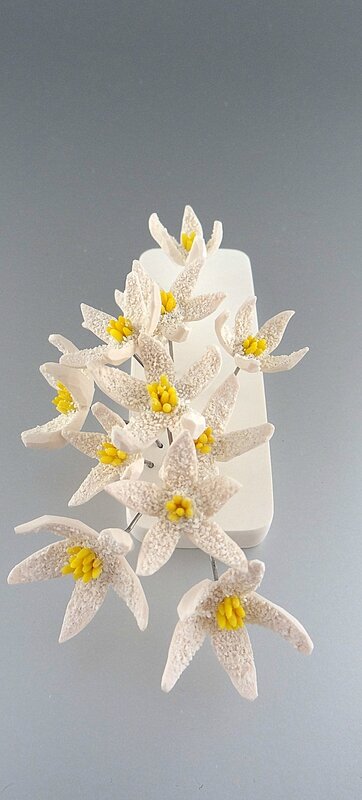 Polymer clay, stainless steel, sterling silver
25 décembre 2017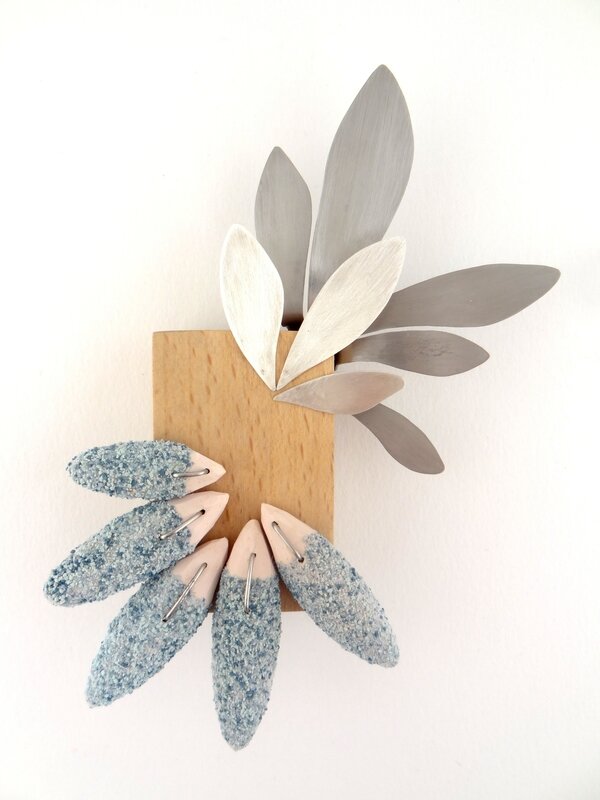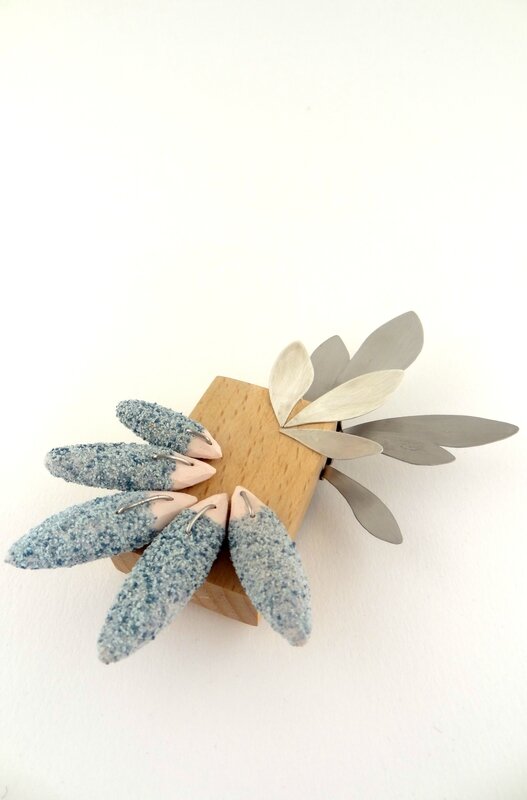 Brooch (Polymer clay, wood, stainless steel, sterling silver)

so many hours to find how to fix all these elements together,
not so easy to work with stainless steel...
22 octobre 2017
Bientôt à Pont-Scorff (56 620) Bretagne Sud
Bientôt à Pont-Scorff (56 620) Bretagne Sud, à la Cour Des Métiers d'Art !
Bijoux, objets d'art et d'artisanat .
Soon, in Pont-Scorff, south Britanny, at 'La Cour des métiers d'art' !
Contemporary jewelry, fine crafts and fine arts.
11 septembre 2017
Workshop from 17 to 19 November 2017 in Pilsen near Prague (Czech Republic) !
The purpose of this workshop is to learn how to bring volume to your jewelry, to work the composition,and to learn a simple way to finish your pieces: how to carve your pieces.
you will discover several simple and fun techniques that will allow you to create a very organic design, in 3 dimensions, during this workshop day through the realization of 2 pieces including a pendant.
More informations here: https://www.facebook.com/polymerweek/